The age of virtual reality has obviously begun since there is an option to do activities such as fantasy sports.  Fantasy sports are also known as rotisserie or roto, where you can create your own virtual teams composed of real players of professional sports or even proxies. The performance of virtual players is conducted by the statistical data on their success, and when they score points, the points are processed and totaled by fantasy team managers. It is a game of prediction, and you can also add, drop, trade, or sell players just like a real-life team manager. Since there are millions and millions of players in fantasy sports, the most common ones are teenagers and adult men.
How popular are they?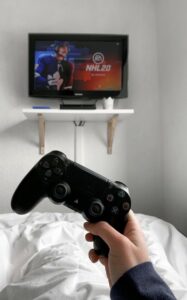 The most popular fantasy sports are football, American football, ice hockey, basketball, cricket, cycling, and baseball. It is often argued that fantasy sports are not focused on skills, but rather on prediction and gambling. Since this is not defined by all US states, there are several states which have enacted laws regarding fantasy sports as skill games. How do you become skillful in playing fantasy sports? You can become a skillful sports manager of your team by constantly interacting and actively participating. You apply your sports knowledge to the decisions you make about your virtual team, for which you are responsible and they can have various consequences. You have to invest in matches where your team plays and manage your budget.
Platforms
There are different platforms where you can play fantasy sports, and most of them are free of charge. The most famous ones are ESPN Fantasy (where you can play football, hockey, basketball, and baseball), Yahoo Fantasy (also football, hockey, basketball, and baseball), Fantasy Premier League, NFL Fantasy Football, La Liga Fantasy Marca, CBS Fantasy, UEFA Champions League Fantasy League, and Bundesliga Fantasy Manager. If you are willing to pay a certain fee for playing fantasy sports, there are platforms like FanDuel, DraftKings, and Dream11.
Connected fans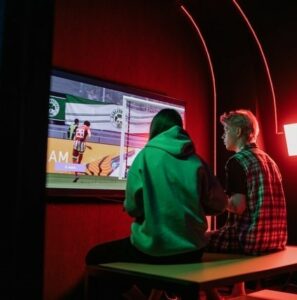 An interesting concept that has been introduced by fantasy sports is a connected fan. Connected fans are usually young men of the age 18-24, and they are also pretty knowledgeable about fantasy sports they follow. They watch live streams of fantasy matches, use apps to learn everything about the clubs, and buy merchandise products from the teams. The connected fans can interact with other fans all over the world, and generally speaking, they take interest in more sports, competitions, and players, which popularize real-life sports and leagues.
Conclusion
All of the above-mentioned facts have been enough to attract even real-life professional players to take part in fantasy games. It is well known that a lot of Premier League players have their own fantasy teams. In that way, they interact with their fans and listen to their suggestions and predictions.