Sports games were always around, even since some of the early gaming consoles, and there was always a massive audience that enjoyed playing those games. Much like betting odds that make live games more interesting, having agency in the sports match outcome has always been entertaining. One of the most, if not the most popular soccer video game is FIFA, and EA is regularly releasing the new game every year. Given how each of these new releases is a success we wanted to go over FIFA games and see what makes them so popular.    
It's a tradition at this point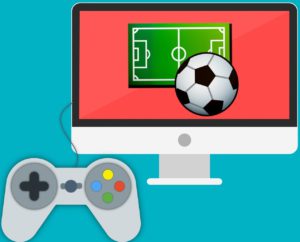 The first FIFA game was released back in 1993, and even at that time, it was a groundbreaking game. The reason for that is the isometric technology that was used in its development which was a shift from the 16-bit style. There is one fascinating thing that players discovered about themselves while playing this game. Whenever things don't go their way, it's always the football player who is to blame.
You see we tend to get disappointed in real-life players when they make a mistake in a live game, but somehow that also transferred to FIFA games, even when we are the ones controlling each player.
Innovation and creativity
FIFA developers are always trying to find new ways to make the whole experience be more authentic and entertaining. So, they are always finetuning the game mechanics as well as the aesthetics. As the hardware infrastructure became more advanced we got a more realistic model of in-game players. Moreover, the game engine has changed significantly, so even if the games look the same on the surface level, FIFA 95 will be a far cry from the FIFA 19 game.

The games also added a lot of new features that also allow players to customize their teams, explore different options and even play the game competitively. Furthermore, the online play option is another crucial component that keeps the game alive.
Competition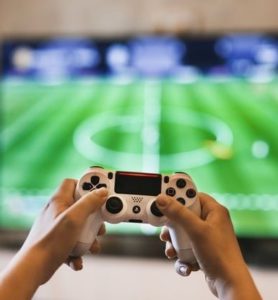 Even from the very start, FIFA was a multiplayer game. In other words, it always had the option to be a competitive game, which is a great eSports material.
With an online play that potential exploded, and allowed players to compete with pretty much anyone who had internet access and a FIFA game.
Moreover, FIFA as a game had competition or rivalry with Pro Soccer evolution, and that always pushes the developers to make the games better.
Football is a popular sport
We must not forget that this is the game of football, and that is one of the most popular sports in the world. So, it's natural for a game to have a wide audience in terms of spectators since everyone is familiar with the rules and knows what's going on, even if they themselves are not playing. This solidified the game's popularity and allowed its player base to grow constantly. It also creates an environment where sponsors want to finance pro players and the development of the new FIFA titles.