Those who remember the 1990s, know just how glorious that decade was, especially when it comes to gaming and epic video game titles. Even though arcade games were already a big thing in the '80s, this only opened the door for home consoles and epic games that came out in the '90s.

Nowadays, things are very different than in that era. Firstly, both the graphics and the mechanics of the games improved immensely, which makes the games we play today way more engaging than the ones we played back in the day. Additionally, we also have a wider range of games available to us that are only just a few clicks away. From RPG to online casino games, people can access different genres within seconds. While some choose to check out the LeoVegas Sign Up Offer, others will join platforms such as Steam or PS Store and opt for one of the many titles available there. And even though players didn't have such an extensive choice in the '90s, some of the most epic games in the history of gaming were made in that decade. And in this article, we'll take a look at some of those titles.
Super Mario 64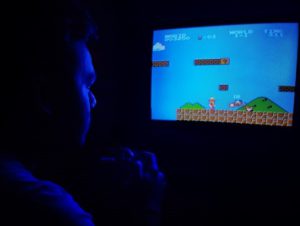 In 1997, the Super Mario franchise changed the gaming world for good. Unlike many other titles released in this decade, Super Mario 64 made it possible for players to discover the pleasure of playing on what is to become the model for all future 3D games. This title was filled with jumping and running on polygonal terrains. And just like that, the gaming world was changed for good.
Half-Life
What Half-Life did that no other game had done before is to place the player in the shoes of a completely relatable character that needs to rely on his survival skills to get out of the impossible situation set before him. This first-person shooter changed the way that this genre told the story to the player. Meaning that they relied more on the power of context and player's intuitiveness on understanding what is happening around them than on telling the players everything in the form of a movie.
Sonic the Hedgehog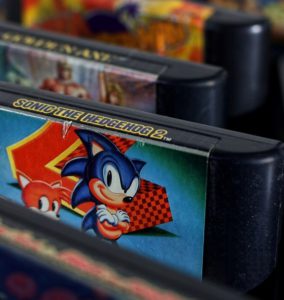 In an era when each console had its trademark superhero, Sega was missing one. And in 1991 they got it, and in a form of the most unexpected character. No one could have thought that a hedgehog could be this popular, but when Hirokazu Yasuhara and Yuji Naka joined forces, they managed to make it happen – Sonic the Hedgehog was born. This little blue character could run extremely fast and jump even higher, and he was everything that the '90s kids wanted him to be. Energetic, rebellious, and adventurous.
Street Fighter II
When Street Fighter II was released in 1992 for SNES, it was an absolute dream come true for all devoted gamers at the time. Mostly because it enabled them to choose one of the many characters to fight against one other player. The world was introduced to Chun-Li, Ken, and Ryu and their many famous kicks and punches.
Resident Evil
To this day, Resident Evil remains one of the best horror games that has ever been made. This game had it all – puzzles, movie-like feel, physiological elements, and extraordinary graphics, especially for 1996.