Video games are entertaining, which is something most people agree on. Some prefer fighting games, others games centered on strategy, whether shooters or actual strategy games. Some like adventure games, others role-playing games. Some even like casino games and sports betting. Those people often make use of bonus codes like 888sport promo code, to make the best of their online betting experience.
What some people enjoy doing, is playing business simulators. Such games are interesting from a managing perspective, depending on how realistic they are. Sometimes, the fun factor of a game shouldn't be neglected for the sake of reality, but other games do require that. Here is a list of the best business simulators you can play.
RollerCoaster Tycoon – Any Version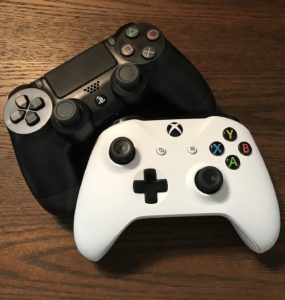 The recommended versions are often the Classic one, because it has in itself, integrated, the two, often considered best versions of the series, RollerCoaster Tycoon 1 and 2. It is a theme park simulator, where you build various rides, the most notable and expensive ones being the roller coasters. That being said, you have to adjust everything, from park entry fees to food, drink and toilet fees, if you have any. An untidy and unmown park will have your guests leaving bad reviews and lowering your rating. You have to manage everything, as well as your finances.
Anno 1800
It is a relatively new game, a city builder set in the 19th century. In Western Europe, you are in charge of a city, which starts off as a simple one, to grow into a industrial city. Anno fans will know some parts of the game, but will be challenged as the game goes by. It has a multiplayer mode, where you can co-develop a city or even compete against one another. It is comprehensive and very entertaining.
Transport Tycoon Deluxe – OpenTTD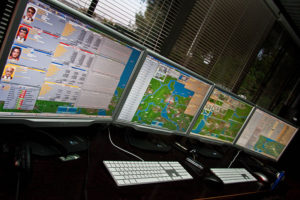 TTD is one of the best transport simulators out there, yet it is unavailable for modern-day purchase. You can either purchase one from someone who kept the original CD, or simply download and play the open source recreation of the game, stable and updated in the spirit of TTD. It absolutely kept every part of the charm of the original, and added more of its own.
RimWorld
Managing resources and cities is one style of a simulator, another is managing people. RimWorld focuses on the latter, allowing you to explore how various very different people with each their own AI behave and develop in a community. Stop paying attention to them and you might have unrest in the family, to put it mildly.
These are some of the most interesting simulators you can play today. There are plenty more, with names like Cities: Skylines or The Sims series, Two Point Hospital and others. Choose from any of these, and you are likely to have hours of fun, even more if you get into them, as most are almost endlessly replayable.