Games that involve some type of military tactics are usually referred to as strategy games. Typically players here manage their resources, build their base of operations and army, and also have to expand their domain and/or conquer other enemies. These games used to be really popular and have gradually evolved into different games to some extent. Here we will talk about the strategy games, how they changed, and try to figure out if they are still as appealing as they used to be several years ago.
Types of Strategy Games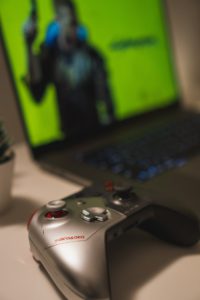 There are two most distinguished types of strategy games, RTS or real-time strategy games, and turn-based strategy games. RTS is a strategy game where players and opponents play at the same time on different parts of the map. They need to manage their resources, build structures and units, and defeat the other player or maybe complete some other objectives. Examples of RTS games are Warcraft, Starcraft, and Red Alert.
Turn-based strategy games are a bit different. Each play has a limited amount of actions on each of their turns and they need to make the best of that turn. The goal is pretty much the same. One of the most famous turn-based strategies is Heroes of Might and Magic.
What Happened With Strategy Games
Both RTS and turn-based strategy games still have a devoted player base. However they are definitely not as popular as before, and younger audiences do not find them that appealing compared to other games. However, some of the most popular games today belong to the MOBA genre, and that came into existence thanks to RTS games.
The first MOBA game was Dota, and before we had Dota 2, the initial version was actually Warcraft 3 RTS. Players used map editors to create a brand new gaming experience that really took the world by storm, and became more successful than the original game. Another type of game that came as a result of the Warcraft 3 map editor is tower defense. This is also a sort of strategy game, only instead of conquering you are playing on the defensive and constructing different towers to eliminate waves of different enemies.
The RTS game that is still popular and even has esports competitions is Starcraft 2. It's really a hit in Korea and they are using it to test new and advance AI that can actually learn to play and outperform real professional players.


Modern Strategy Games
There are different types of strategy games nowadays, and they are mostly dominating the mobile market. They really look like a mix of turn-based and RTS games but are played online and you are technically unbeatable. Players still expand their base, gather resources, raise armies and fight one another, but whenever they lose they can rebuild and start over. They can also form alliances with other players or join guilds, and participate in joint warfare, which is a really interesting way to bring strategy games closer to a more casual player base.