It goes without saying that almost all iGaming platforms and online casinos offer promotions and bonuses to their patrons as a little incentive. Finding these bonus codes is pretty easy because the Internet is swarming with websites offering them.
Whether you are eligible for any bonus codes depends on your status. If you are a newcomer, you are probably going to get a welcome bonus. If you are a regular, you may get a bonus to increase your deposit, earn a few free spins and maybe even a free cash advance. All these bonuses come in the form of codes
Ways to get a bonus code
The competition between the iGaming websites is fierce, and they are always trying to do one better and offer their gamers the best and biggest promotions and bonuses. Whether you are a new or an experienced player, it is good to know how to get those special bonus codes and how to use them. Here are the most common bonuses you can get:
        

"Welcome Bonus"

– is given to you when you sign up to help you get started

        

"No Deposit Bonus"

– is a free bonus allowing you free credits or spins without having to make a deposit

        

"Matched Deposit Bonus"

– is given as a sign of gratitude for being a loyal player; it matches the deposit up to a certain percentage

        

"Free Spins"

– if you are a regular slot player you will sometimes get free spins

        

"VIP Bonus"

– is offered to VIP members, of course
It is relatively easy to find these codes and activate those bonuses. They are usually featured on the websites, either on the home page or the promotions and bonuses page. You can also get them if a friend refers you to the website (and the said friend gets a bonus code as well). And lastly, there are also many sites dedicated to listing the best codes and offers.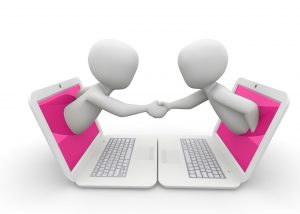 Claiming and applying the code
This is a no-brainer, but here's a step-by-step guide just in case. Different websites have different methods of applying the codes, but it typically goes something like this:
Step 1: Copy the code
Step 2: Pay a visit to the website where you want to apply it
Step 3: Go to the section of your profile where you can enter the code or the promotions and bonuses page
Step 4: Type in the code or paste it, and then click the apply or claim button
Step 5: Enjoy using your bonus code!
As you can see – it really is a piece of cake! The only thing that you have to pay attention to is typing in or pasting the correct code. Sometimes the codes have an expiration date, so you should have that in mind as well, and also the fact that you can typically use them just once. Checking the terms and conditions of the site is also pretty handy in case there is anything uncertain about using these bonus codes. You should also be careful and visit only those gaming sites which have a solid and credible reputation.