Online slot games are of many kinds, easy to play and a way of making money. Today we got our eyes on fantasy slot games, a kind of slot games that have various fantasy themes. From goddesses to fairies, warriors and legendary characters, this type of slots is highly enjoyable because of the story line, soundtracks and the possibility of a big win.
These slot games work the same as any online slot games in any online casino. In order to get to play these exciting games, first you need to join a reputable online casino. Follow the registration process, verify your account, and from there you are totally free to experiment with the online slots variety. This is an amazing opportunity to try your skills and luck to a big win. Some people are a bit sceptical about this, but winning big and winning money happen quite often and you definitely want to be one of the lucky players. Some casinos have very interesting welcome bonuses that will give you a great starter boost. It's a good idea to check them out.
Below are three fantasy slot games that will give you an amazing experience:
Game of Thrones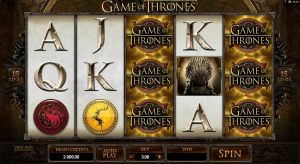 Game of Thrones TV series is super popular around the world and if you haven't heard of it yet, then this slot game will possibly make you want to know more. However, the story line, the soundtracks, the graphics, the spinning reels combine in a unique way to make this great slot game. There are four free spins round to choose from, one for each of the houses of the series. The Sigils of each house are the high symbols on the reels and the game logo acts as a Wild stacked across the reels. This game combines both the essence of the TV series and the essence of a great slot game, creating the best slot of its kind available at the moment.
Ariana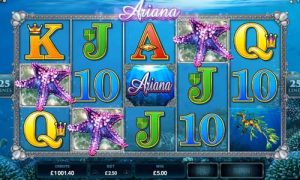 This is one of the newest fantasy slot games based on the story of Ariana, the mermaid. All the game is about her and the symbols represent her underwater life. The core feature of this game is the expanding symbols which give the players the chance of winning multiple lines, with a maximum jackpot of 60.000 coins.
Dangerous Beauty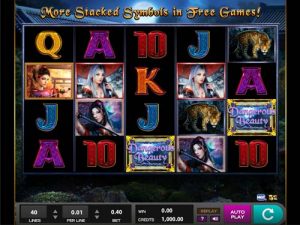 This is a very easy slot game to play, and due to its simplicity, it's a game that is played more by starters. This game is both a great game to play to learn the basics of slots and to win. The game presents the story of a young girl who must protect, together with other heroines, her village which is under attack. The player will be awarded many prizes along the mission, and there will be many opportunities for bonus rounds and free spins. The game's design, visual and sound